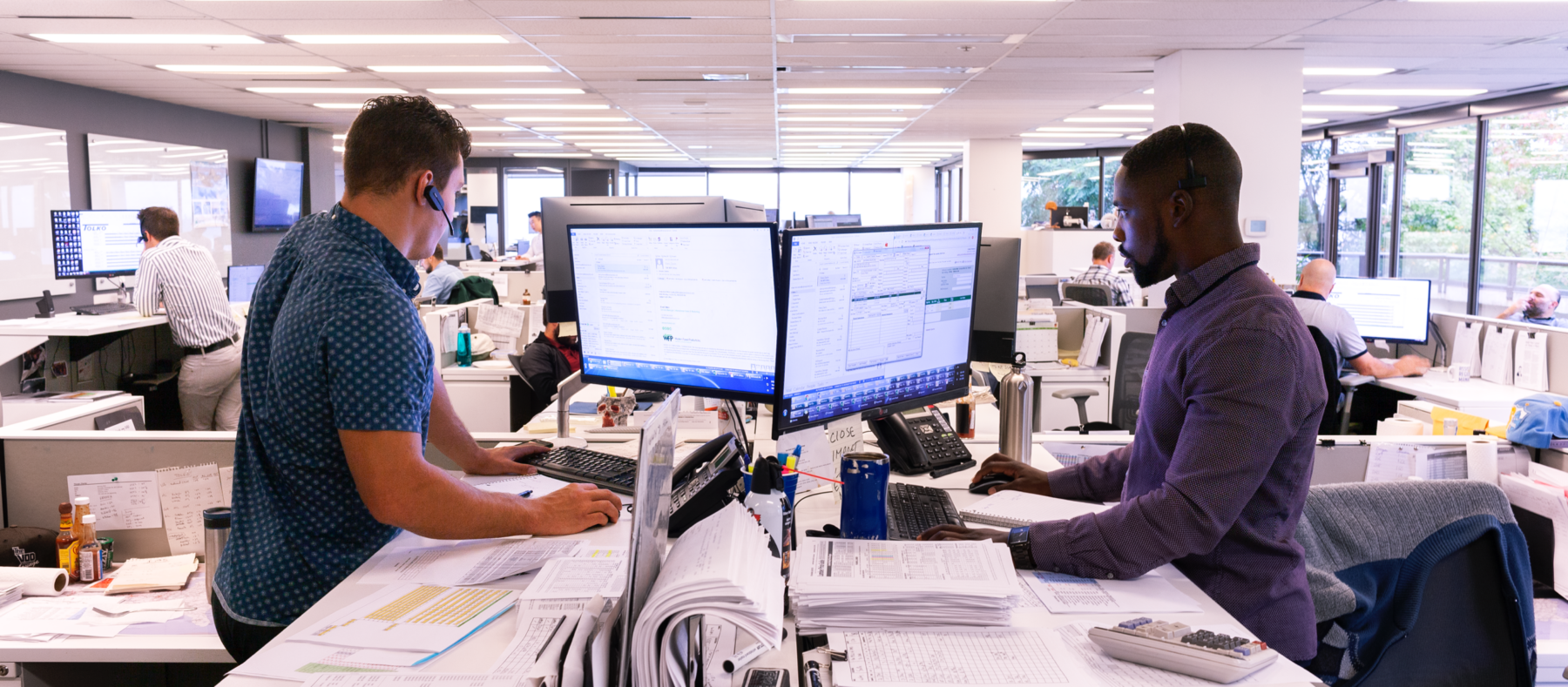 Olympic Industries. North Vancouver, BC
As a leading lumber wholesaler operating worldwide, Olympic Industries has unparalleled access to lumber markets across the globe. We monitor and analyze market data from every corner of the world, allowing us to provide our partners with valuable insights and a comprehensive understanding of market dynamics.
Our dedicated Data & Derivatives team specializes in unraveling the complexities of global lumber economies. By analyzing intricate data patterns, we are able to identify emerging trends and accurately forecast domestic conditions. This invaluable knowledge empowers our partners to make informed decisions and seize immediate building material opportunities.
At Olympic Industries, we don't just provide insights; we take action. With our finger on the pulse of the market, we can swiftly respond to changing conditions and help our partners capitalize on immediate opportunities. Whether it's sourcing materials or optimizing pricing strategies, we ensure that you stay one step ahead of your competitors.
The benefits to our partners are twofold: not only can we act in the moment to help them capitalize on immediate building material opportunities, but we can also simultaneously advise them in developing strategies to best maneuver in the global lumber market long term.
By joining forces with Olympic Industries, you gain a trusted partner dedicated to your success. Our expertise in Data & Derivatives, combined with our extensive network and global reach, ensures that you have a competitive edge in the dynamic lumber industry. Experience the twofold benefits of timely decision-making and strategic positioning that drive growth and profitability.